over 50 years' experience
About us
Caporn Piling has over 50 years' experience in the piling industry and employs some of the most experienced pilers in Australia. The team of over 60 professionals have worked on some of the largest and most technically challenging projects in Australia.
Caporn Piling provides expert foundation design and construction solutions for large and technically challenging commercial, industrial, residential, infrastructure, mining and resource sectors.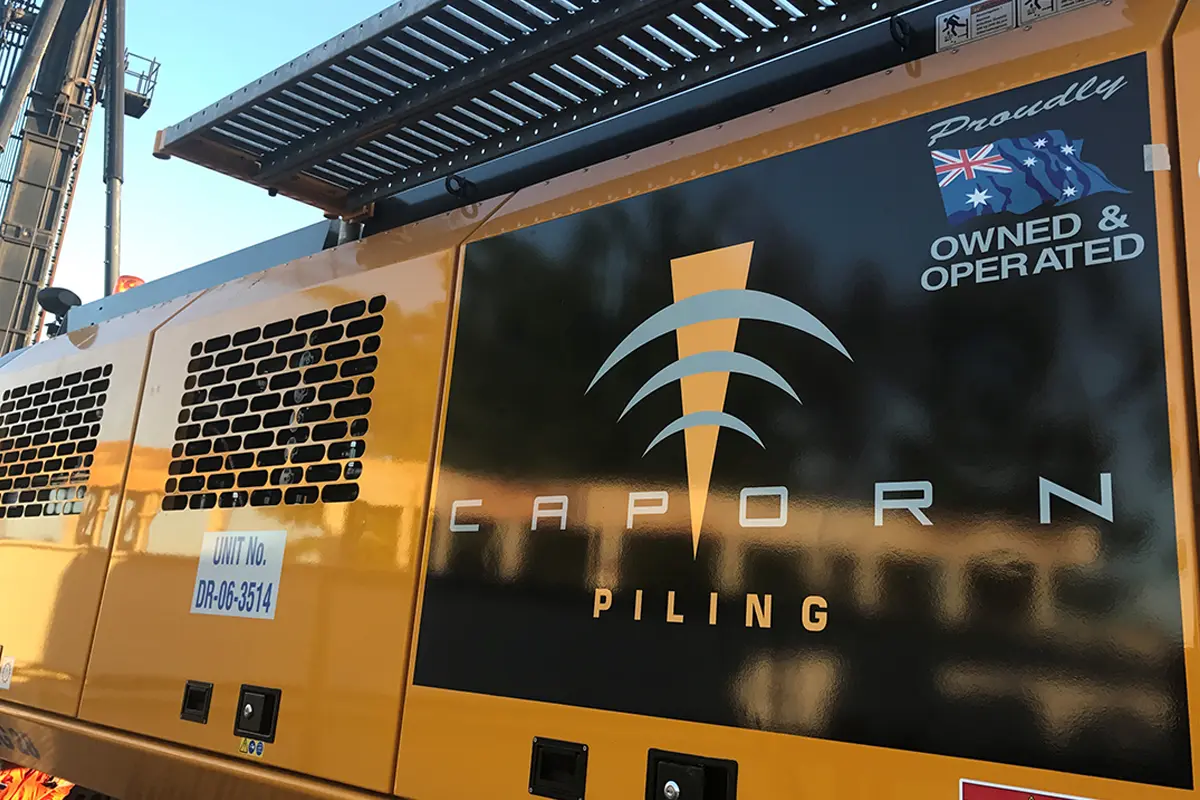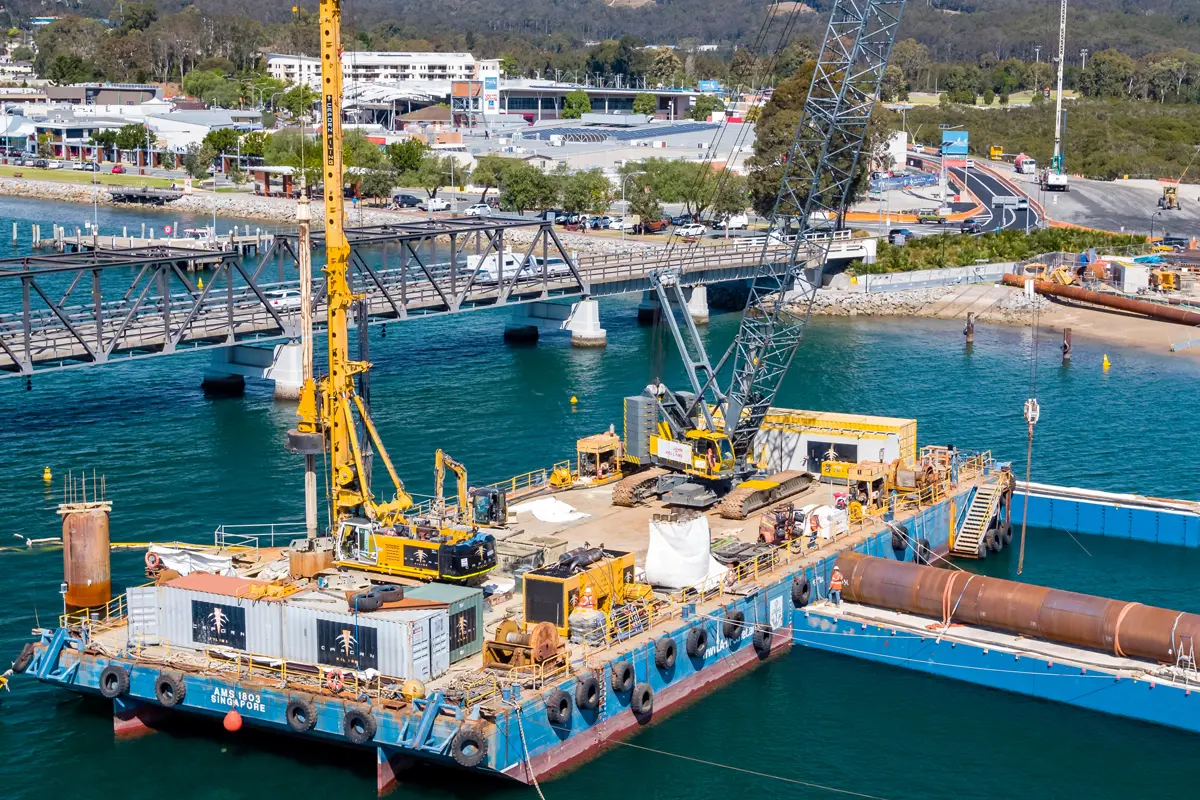 Industry skilled professionals
Specialising in complex builds and environmentally sensitive or hazardous environments, Caporn Piling provides consulting, design and piling solutions including bored, driven, CFA, displacement, sheet piling, marine piling, retaining walls and falsework installation.
Delivering industry leading, cost effective and innovative solutions, Caporn Piling works under a certified integrated management system (Safety, Quality, Environmental) and has a team of industry skilled professionals ready to address the most challenging project requirements.
Innovative solutions
The company is structured around striving for continuous improvement, ensuring that our stakeholders are provided with exceptional service and products.
Our business model is enhanced by the strengths and experience of our people; whom have reputations for delivering unique projects for our clients; utilising innovative solutions and a "we do what we say we will do" organisational culture.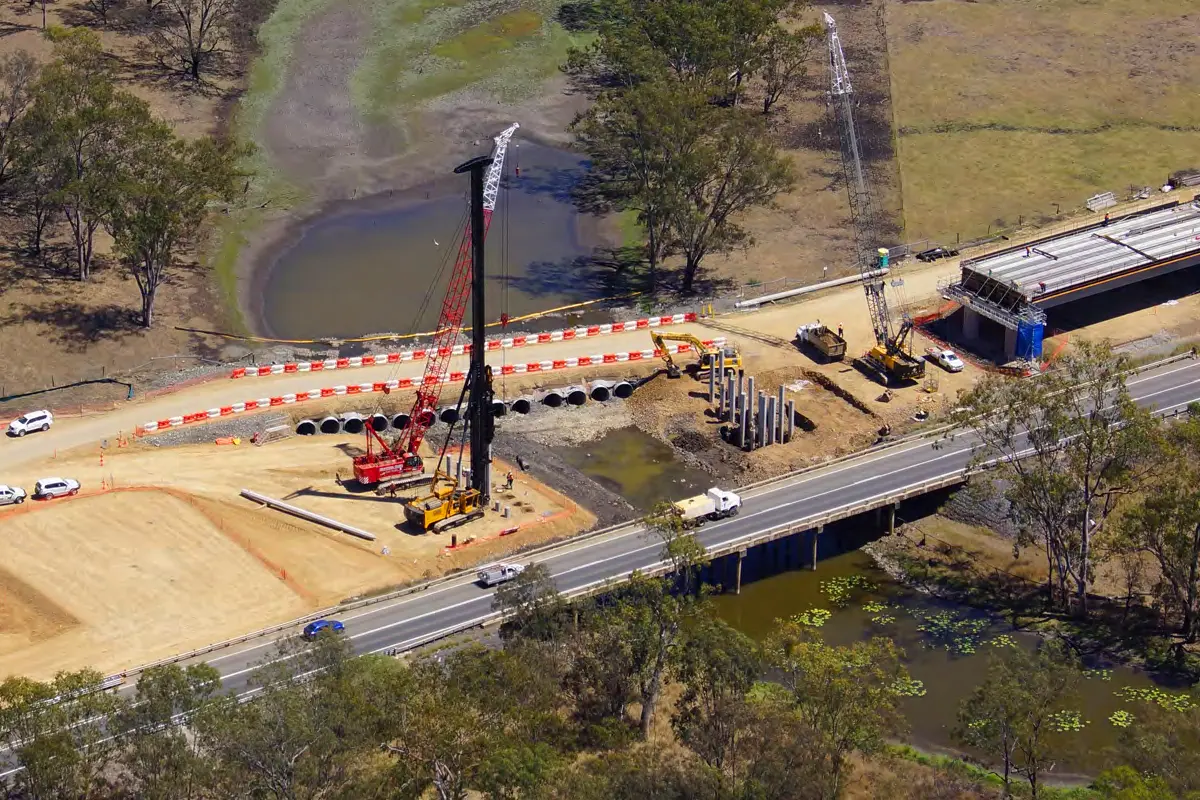 Integrated Management System
Certification in 2012, of our Management Systems; and continued compliance to AS/NZS ISO 9001:2015 (Quality), AS/NZS 4801:2001 (Safety) and AS/NZS ISO 14001:2015 (Environment).
Professional Relationships
Establishing and maintaining strong partnerships with our clients, stakeholders, employees and the local community.
Pride
Providing a highly personalised service to our customers, by taking pride in our brand, promoting our implementation of creative and innovative ideas and solutions.
Safety and Health
Continually measuring and improving our performance and safety culture for our journey towards zero harm.
Focus on Goals
We are focussed on building long term partnerships with clients and suppliers, to ensure that we deliver successful outcomes which result in sustainable growth, across commercial, industrial, residential, infrastructure, mining and resource sectors.
Point of Difference
Philosophy
We pride ourselves in providing our clients with the highest standard in all aspects of our services.
We are user friendly, transparent, innovative.
Assist to deliver safer, more efficient, buildable design by:

Safety in design
Peer review
Design/Construction interface
Increased transparency and confidence