Temporary Access Bridge
Caporn Piling have the expertise and equipment required for the design and construction of a heavy capacity temporary access bridge, which can safely support weights up to that of a 400-ton crane.
We can custom build configurations to suit all your access needs.
We have successfully installed temporary access bridges in both deep and shallow water marine conditions and sloping rock faces on land-based situations.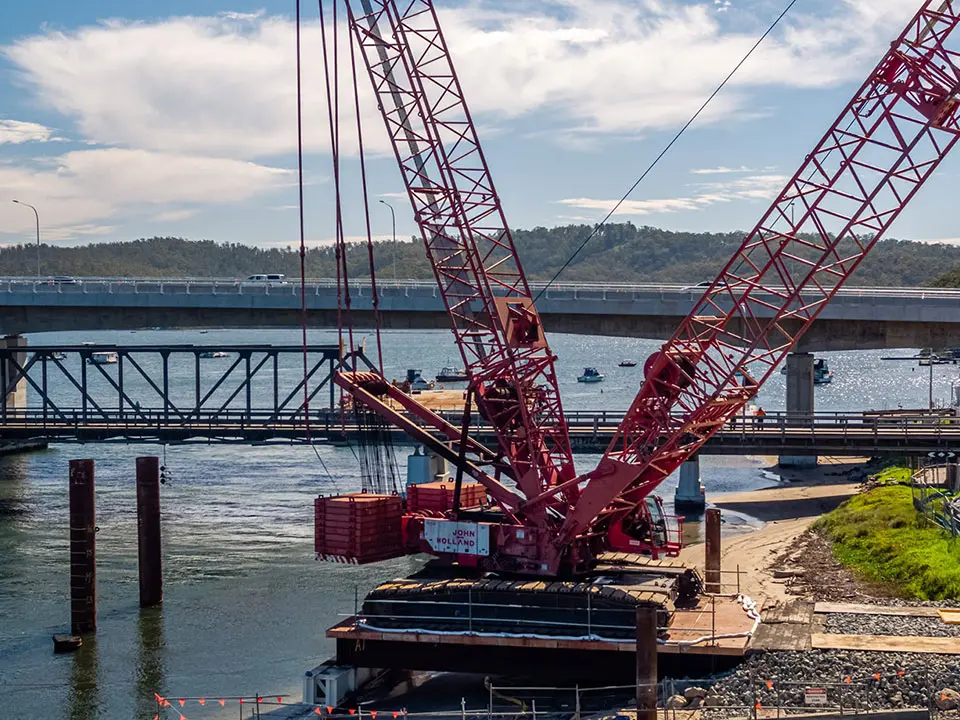 Temporary Works Structures
We can assist you with any construction challenges your project may pose.
We have a range of experience in temporary works over water, including the design and construction of temporary structures, which provide robust solutions that meet client requirements.
Our most notable structure being temporary steel piers designed and constructed in a marine environment to provide support during the launching operations of a 200m long unsupported main span (the longest single clear-span of any shared path bridge in the southern hemisphere), using an innovative 'node-by-node' incremental bridge launch methodology (an Australian first).
All Temporary Works Structures have third party RPEQ certification.
RELATED PROJECTS
View some of our projects requiring specialist applications.